One of the best parts of the holidays is all the delicious treats that make their regular appearance at the dining room table. Some of our favourite holiday memories are tied to making cookies with our loved ones or sharing stories gathered in the kitchen, which goes to show just how powerful food is at bringing us together. If you are trying to maintain a healthy lifestyle over this festive season, you probably already know how difficult it is to turn down the decadent offerings that come your way. What if we told you there was a way to get that same holiday feeling while taking care of your body AND indulging in tasty treats that make you feel as good as they taste?
Recreating traditional recipes can be a way to bring back the feelings of joy from years past and celebrate special moments with your loved ones – with our healthy holiday food swaps you don't have to miss out on the fun! Keep reading to see what smart swaps you can make to enjoy the holidays and stay on track with a healthy balanced diet.
Healthy Holiday Food Swap #1: Instead of mashed potatoes try mashed cauliflower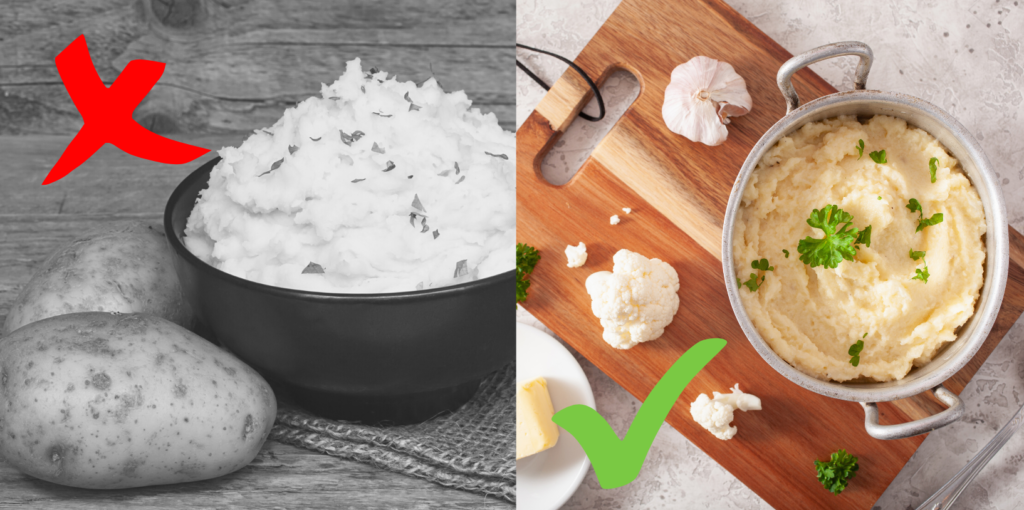 Mashed potatoes can be high in calories, saturated fat, and sodium. Mashed cauliflower looks the same, but it's significantly lower in calories and higher in vitamin C. Use this replacement in shepherds pie, fried mashed potato balls, or on its own in a showstopping creamy mashed-potato-substitute dish.
Healthy Holiday Food Swap #2 Instead of pecan pie try pumpkin pie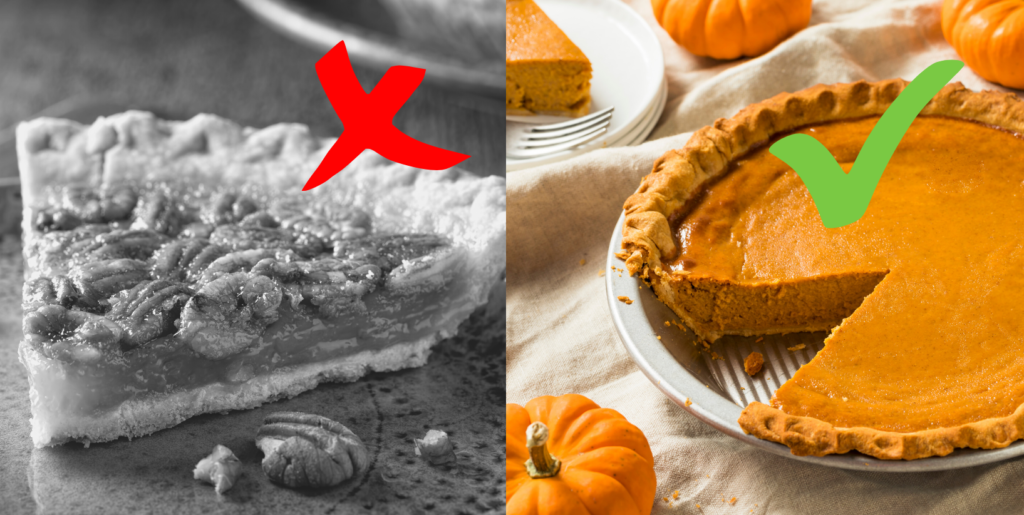 In addition to being lower in calories, saturated fat and added sugars, pumpkin pie is rich in vitamin A, making it a more nutritious option. Everyone already loves pumpkin pie so this should be an easy switch – plus, the bright orange colour can be a festive visual addition to your table spread.
Healthy Holiday Food Swap #3: Instead of stuffing try extra turkey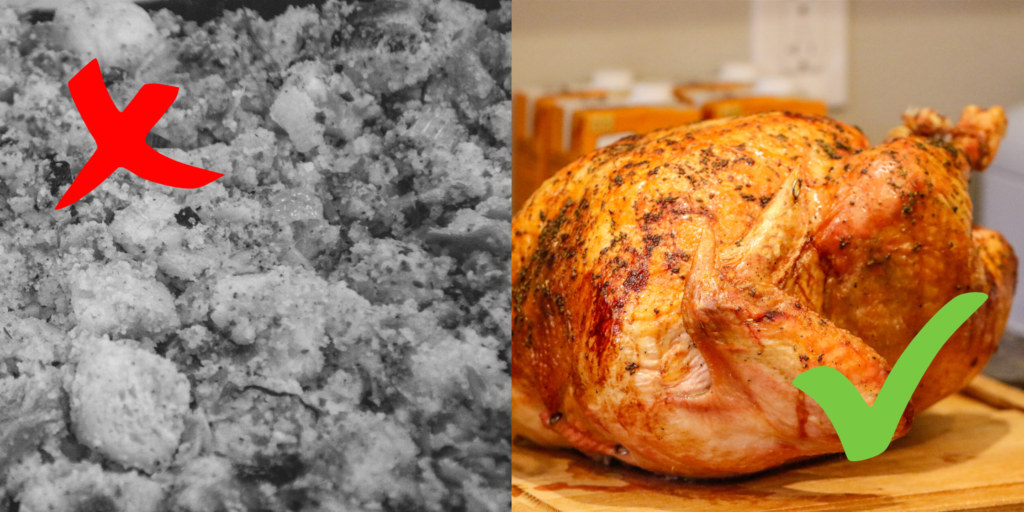 Try stacking your sandwich fixings between red bell pepper halves or wrapping them in lettuce. For something heartier, try slices of baked sweet potato in place of your bread. A great seasoning mix and gravy will take your turkey up a notch. Opt for a more flavourful blend this year to substitute the traditional bread-filled stuffing.
Healthy Holiday Food Swap #4: Instead of eggnog try spiced apple cider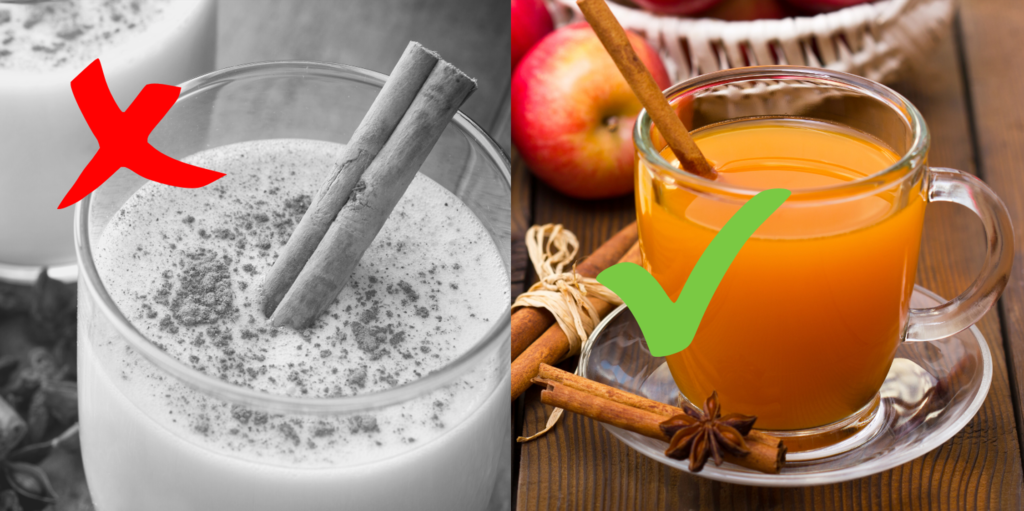 Eggnog can be full of added sugars from corn syrup, stabilizers, artificial flavors and colors, which don't leave you feeling very good. A glass of apple cider will save you 340 calories, 14 grams of sugar and 16 grams of saturated fat. As an added bonus, apple cider is dairy free so if you or your loved ones have lactose sensitivities you don't have to miss out on having a festive drink. Skip the tummy ache this year with a hearty, spiced beverage.
Holiday Food Swap #5: Instead of candied nuts try roasted unsalted nuts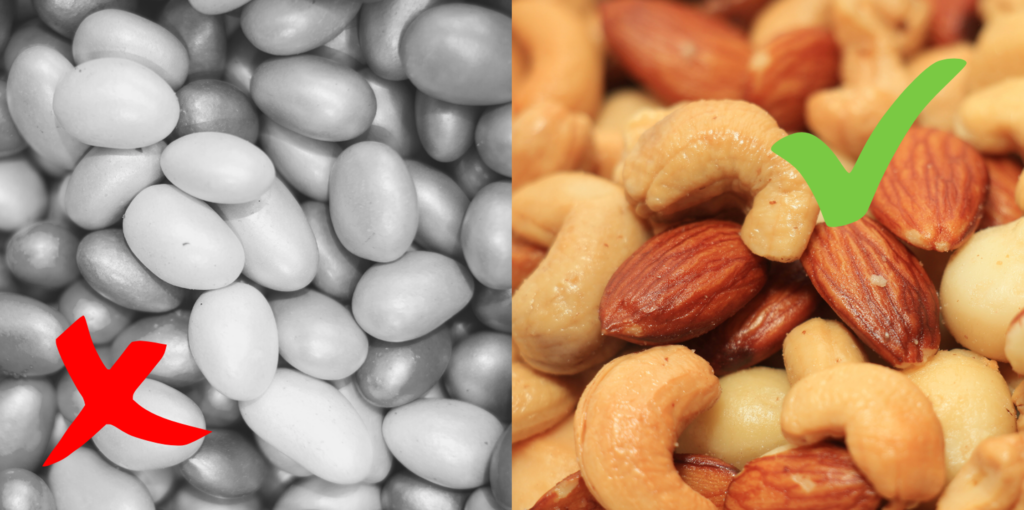 Nothing says Christmas more than chestnuts roasting on an open fire… A handful of roasted, unsalted nuts are free of added sugars and balanced in fiber, protein, and healthy fats. Snack all day long guilt-free with this warm crunchy snack.
Holiday Food Swap #6: Instead of veggie casserole try roasted veggies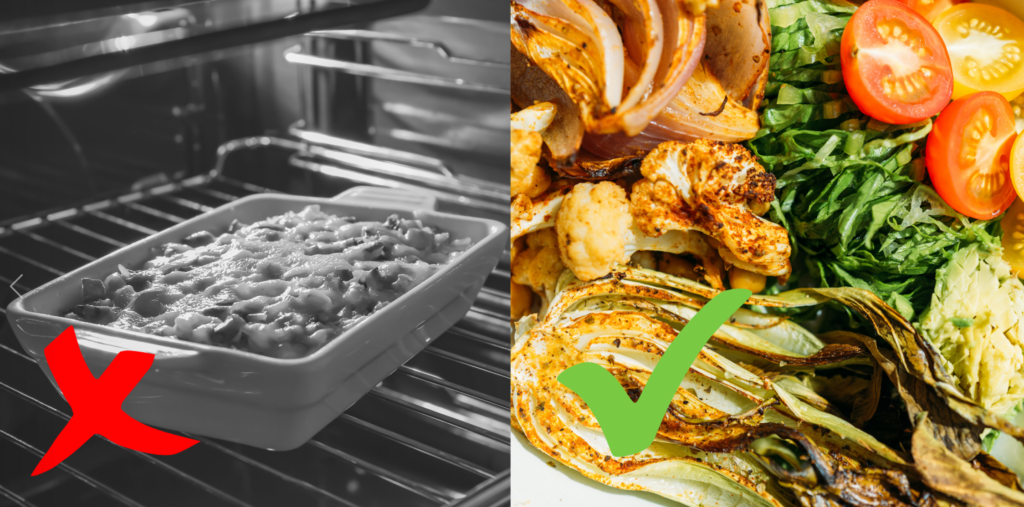 Casseroles are often loaded with heavy cream and salt. Opt for roasted vegetables, which are significantly lower in calories, sodium and saturated fat. You can perfect your veggie mix exactly to your tastes and season it up with olive oil and herbs to make a delicious side dish.
Holiday Food Swap #7: Instead of baked apple pie try a baked apple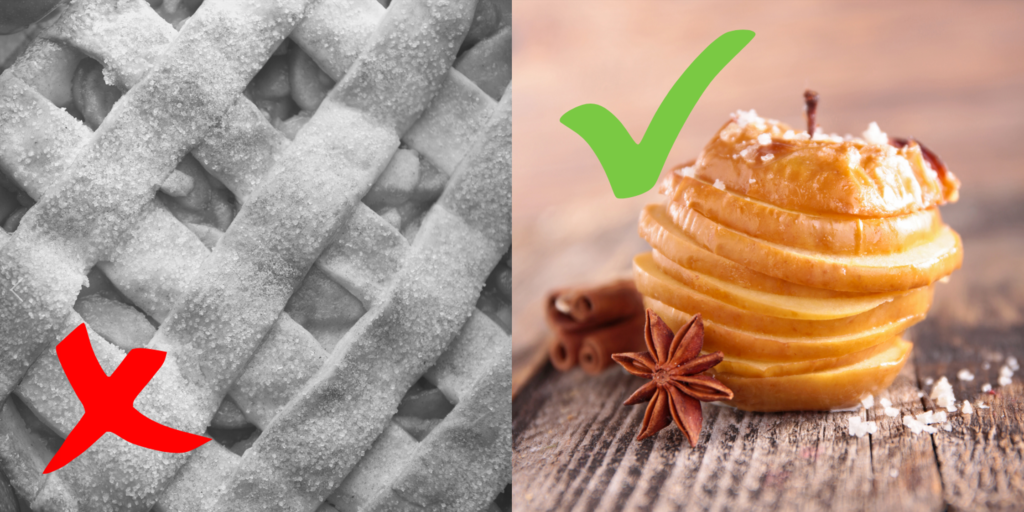 A whole baked apple with cinnamon contains one-third the calories in a slice of apple pie. The apple skin is rich fiber and antioxidants. Make it snackable by slicing your apple into thin apple chips and bake to a crisp with cinnamon and nutmeg. Go à la mode with a dollop of coconut or vanilla-flavored yogurt instead of ice cream.
Bon Appetite!
We hope you try one of these healthy holiday food swaps this season and enjoy them just as much as we do! Healthy eating doesn't have to be boring – get creative in the kitchen this year and make new memories with your loved ones. You might even come up with a new traditional favourite!
Did you know that your WSA can help you get consulting from a nutritionist? Check out our WSA Expenses page to see how you can make the most of your WSA plan.